This post may contain links that compensate me. Please read the disclosure.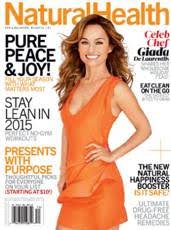 Hurry over here to request a FREE year's digital subscription to Natural Health magazine!
Enjoy a 1 year digital subscription. No strings attached. You'll never receive a bill. Powered by Zinio. Read it on your computer, iPad or any Zinio enabled device.
Natural Health is for people interested in alternative lifestyles, natural foods, crafts outdoor sports, organic gardening, holistic health, alternate energy, and more.
Looking for more natural and organic deals? Go here. Don't miss any organic deals, follow me on Facebook!